02/08/2021 07:00 AM Central
Christen Hull

Welcome
Hello Friends
Thanks for tuning in to Twelve Minute Health Bits. This is your host, Christen Hull, providing health and wellness support for the 21st century. We will be talking about using simple methods from today and centuries ago to keep our bodies healthy. Our goal is to daily stay "Above the Wellness Line." In this podcast I will be giving you tips and tricks on how to daily make small changes to your life in order to keep your body well.
Episode 34 - Share Because You Care
Special Guest - Nikki
Nikki is an amazing Young Living member who has done a wonderful job educating her team on the benefits of using essential oils. She honestly has great information and is really good at diving into the facts. So that is why I wanted to have her on so she can share a little bit about why she shares Young Living.
Tell me a little about yourself. I know you are a mom of three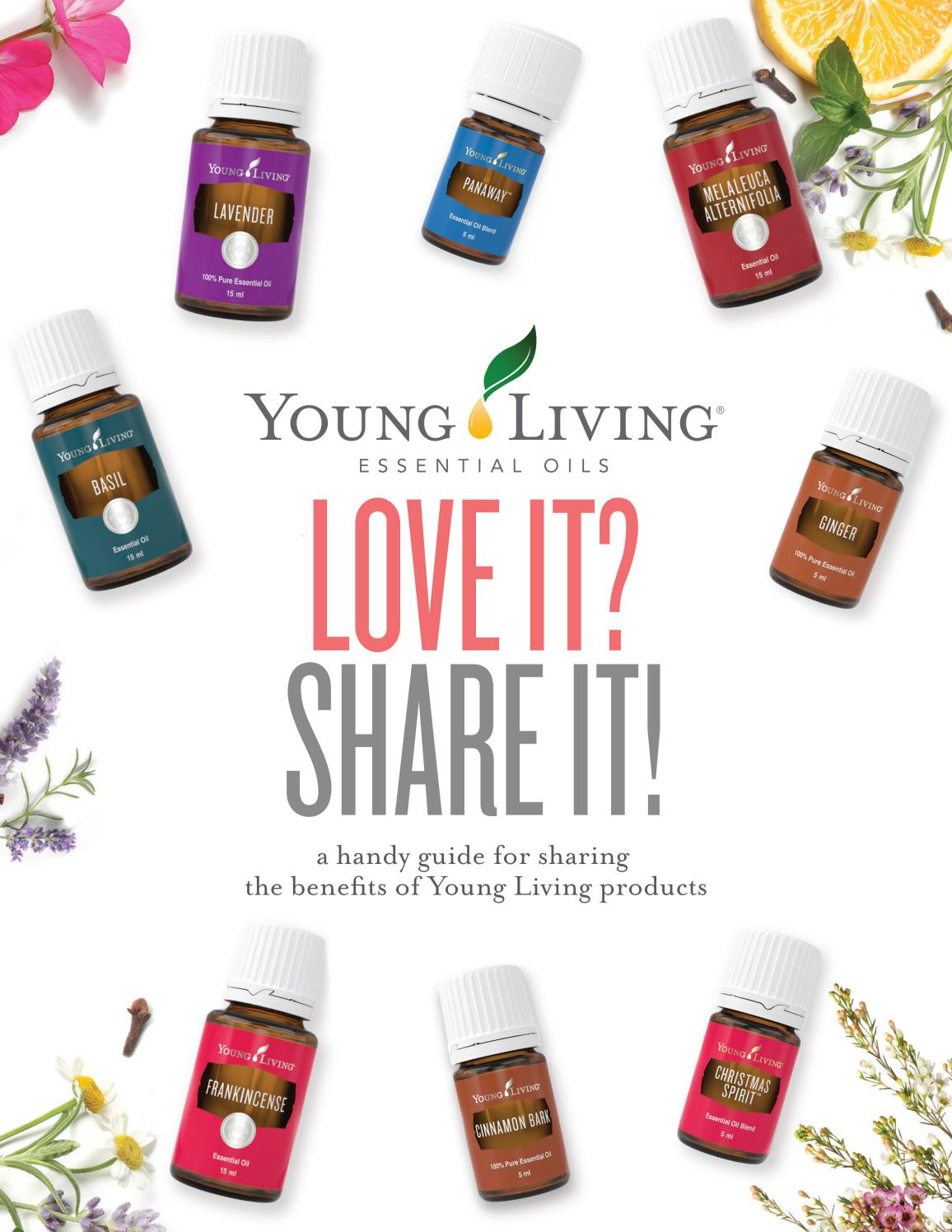 wonderful children. Tell us a little about what your day looks like.
Hi Christen, thanks for having me on, I really appreciate it! Yes, I have a husband and three kids and I am a new animal mom, so we are learning about that. So our schedule has been turned upside down, we have two cats and a dog now. So our day with me homeschooling is really about what works for us. To me, and to my kids, homeschooling is whatever happens in the day and we learn through it. It has been really fun starting our homestead in Missouri and it has been a huge blessing, and a huge blessing, because of Young Living as well. So I am excited.
I love hearing that. Do your kids really like homeschooling life?
Yes. My two young ones do not know any different. My oldest did go to school for a little bit. So it has been more of a challenge that we do not just learn sitting all day doing subject work. Learning is just every minute of the day. They do appreciate it though as our schedule is up to us so that is fun.
The freedom is great, isn't it?
Yes.
I have a question for you, and I know you do not like this question, and I do not either, but I am going to ask it anyway. If you were stranded on a deserted island what oil would you want to have with you if you could only pick one?
Such a hard question! I want to say Sacred Frankincense and I also want to say Copiabia, but that is tied into how that helped me heal my gut. So I feel like everyone needs that oil because it is such a good oil for all things. You know it tames that flame in the body no matter what is going on.
Tell me more about healing your gut.
I had been dealing with a low functioning thyroid since my early 20s and I started researching and came to the conclusion that I needed to overhaul my whole lifestyle. I learned about dysbiosis and leaky gut and how I needed to strengthen the gut junctions and things like that. So once I started Young Living, I was amazed as I looked at all the oils and the properties that could help me do that! It is something I have incorporated into my life daily. Because healing, at least for me, is daily and will be ongoing because of the world we are in. We will never be perfect beings so we are always going to have to compensate for what is going on.
I know you share Young Living because I see the amazing information you put out for your team and others. Why do you share Young Living and what is your goal behind it?
You know, my initial goal when I started using the products, is that I love them and I saw that they started to work. I had prayed a prayer because my husband was never home, he was working three jobs. I said, "Lord I need to do something that helps people but that I am passionate about." I need that intricate reward of what I am doing is making a difference. So, I prayed that prayer, and Jesus just popped this right into my lap. I knew this is what I needed to do and so that was a huge push behind my why. Now my husband is able to be home and not working three jobs anymore, which was really important to us as a family.
I bet your kids really like it too, having dad home more.
They love it, they get to see him any time, hug him any time, such a difference from what we were used to for so many years.
What is your favorite thing about sharing Young Living?
My favorite thing is being able to see the results in other people directly. I get to see it, I get to hear it, I get to talk to them about it, and to me this is working for them and I really feel like what I am doing is on par for what Jesus wanted for my life.
If you had somebody who loved Young Living products and really saw the benefits in their health and are kind of on the fence about sharing Young Living or not sharing Young Living, what would be some advice you would give them or something you would tell them to maybe help them out with that decision?
I think the thing that helped me the most personally, was that we share what we love everyday anyway. Our favorite jeans, our favorite food, we share the brand and where we can get it. And so, personally when I can bring it back to that, and when it gets a little too complicated in the mind, it makes it so much easier to share what you love and what is working for you and your family.
Christen: The best part for me, is knowing that my time and effort with sharing that is going to be compensated. It is not about the money for me, but what it is about is that I am pouring so much into this, and additionally I am getting compensated. When you send someone to your favorite restaurant do you get a check from that favorite restaurant? No.
Is there anything else you wanted to add for people to know about your journey in using the products to help with your gut health or even sharing Young Living?
I would just say that I think the hugest thing is to use the products and find your why through that avenue. Because it will always bring you back to why you are doing what you are doing. If you do not use the product you cannot give your testimony, you cannot tell other people, we cannot even educate other people because it is just head knowledge. But when you go through something and actually see a difference, people see and hear that when you share your story. And I really think that has had a profound impact in when I share my story versus just educating, which I love to do. But when they can hear my heart through it, because I have been through it, that, I think is really important to people.
I agree 100%, thank you for sharing that!
Nikki's Favorite DIY Roller
This is my favorite roller to make and to give to people. It is called Happy Mama and it is equal parts which makes it easy to remember. It smells amazing, so smelling it makes you happy, but it is such a great one to roll on your inner wrists, inner ankles, and reproductive area because when our hormones are happy we are happy.
What do you notice the most when you use it personally?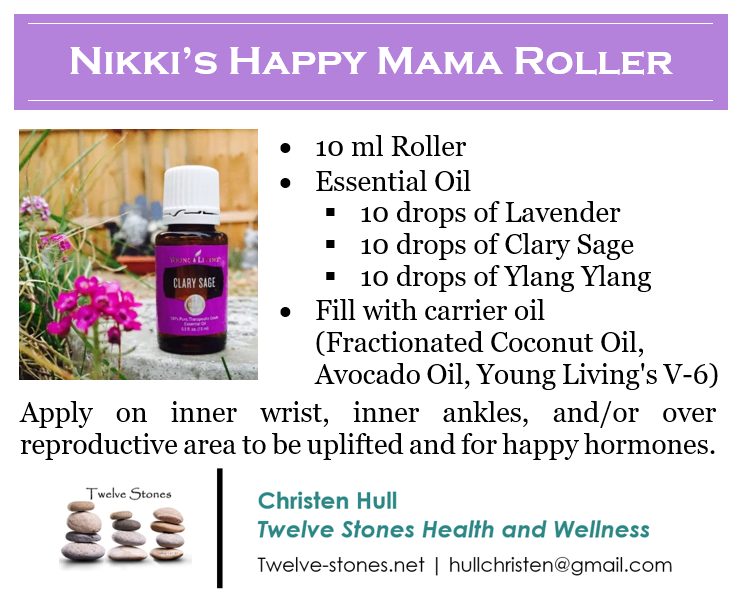 I feel uplifted, when I am feeling just blah or down, it just uplifts my spirit and gives me energy to do the tasks that I need to do.
Thank you so much for sharing that with us Nikki! I am so excited this information was awesome. You have a wonderful day and we will talk soon.
Thanks Christen, thanks for having me on.
There you have it, a great Happy Mama Roller and great information on why sharing Young Living essential oils is an amazing opportunity for really anyone. You do not have to be anyone special and you do not have to everything in order to share Young Living. All you have to do is have a heart to learn and a heart to serve other people and that is it!
If you want to join our Wellness Team, please send us a message and we will get you information. If you are already part of our Wellness Team and want to know how you can share Young Living essential oils with others let us know. Super easy to do and super fun. One of the most rewarding jobs I have ever done in my entire life! Have a wonderful day and we will talk soon. Be well and be blessed my friends.
Products Featured on Today's Broadcast
Visit www.twelve-stones.net to place an order
Essential Oils
Sacred Frankincense

Copiabia

Lavender

Clary Sage

Ylang Ylang
Supplements
Carrier Oil - fractionated coconut oil, avocado oil, Young Living's V-6
Conclusion
Hey Friends.
Thank you for tuning in to this resource from Twelve Stones Health and Wellness with Christen Hull. If you have an idea for an upcoming episode, send it my way, I would be happy to explore the topic. If you are interested in more information on becoming a member of Young Living and receiving the benefits of synthetic chemical free living in your home, please talk to the person who shared this podcast with you or, visit my website at www.twelve-stones.net. If you find this resource helpful, I encourage you to enjoy and share this podcast. Please do not alter the content in any way or charge for this resource.