03/22/2021 08:00 AM Central
Christen Hull

Welcome
Hello Friends.
Thanks for tuning in to Twelve Minute Health Bits. This is your host, Christen Hull, providing health and wellness support for the 21st century. We will be talking about using simple methods from today and centuries ago to keep our bodies healthy. Our goal is to daily stay "Above the Wellness Line." In this podcast I will be giving you tips and tricks on how to daily make small changes to your life in order to keep your body well.
Episode 38 - Help during the Panic
Guest - Melissa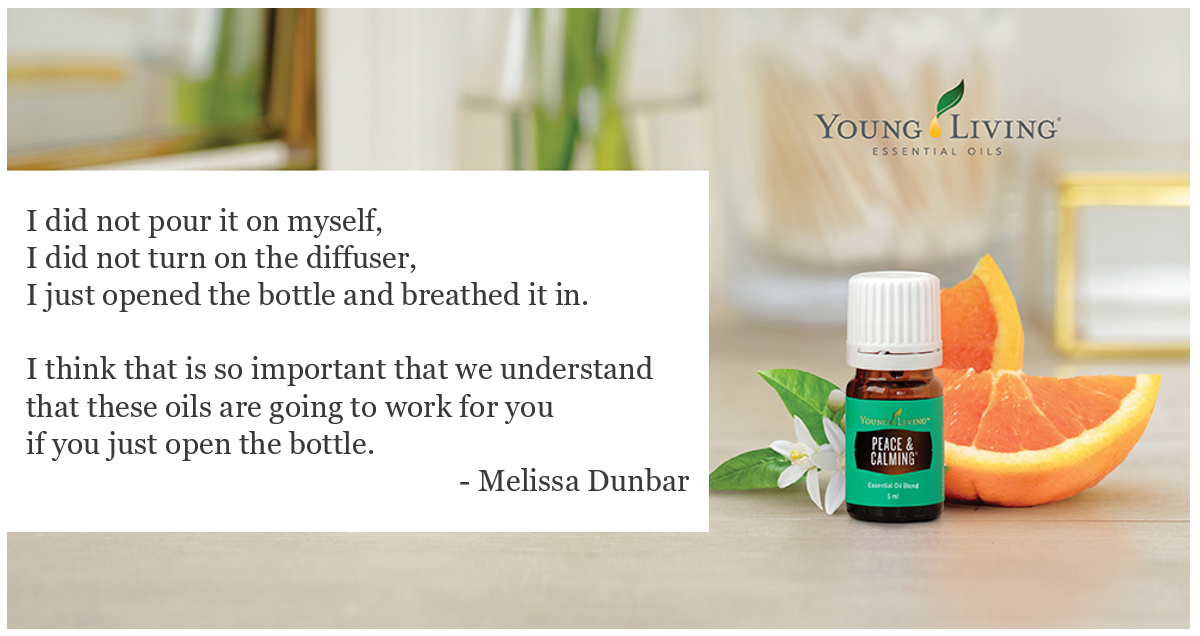 Welcome, today we have a special guest. I am getting so many messages from people talking about feeling sad for such a long period of time due to all that is going on in our world right now. People are overwhelmed and lots of people are having trouble with periods of time where their heart starts racing, pulse starts going, they start sweating, and they cannot control it because of so many things piling up on each other. I am so excited to hear the information that my guest speaker has for us today. She is going to talk about one such moment and what she did to really combat that.
Her name is Melissa, and she is from South Carolina. We are talking via Zoom and it is super fun for me to have her on. She is a homeschool mom of a five and nine year old, she is also a soccer mom, so she is nursing her voice because I am sure there is a lot of good yelling that goes on at soccer games! She and I met during a Young Living training where we met weekly to talk about what we were doing with the business side of things. Our group stayed together, and we kept talking, sharing about our lives, and about the business side of Young Living and it has been really really fun to get to know her in this capacity.
Melissa, thank you for joining us and sharing your story with us today.
Thank you Christen for having me.
I am curious, I know your story involves Peace & Calming, but walk us through from beginning to end. What happened, what did you do, and was this a normal thing in your life?
Okay, so my story starts probably 15 years ago. I worked for the Department of Mental Health for the state of South Carolina. My job was to help clients reach goals with positions and in the community. I helped people take their medicine, be on time for their appointments, and I also did therapy with people. In that time, I worked there for nine years, I was teaching other people to manage their stress and anxiety but I was neglecting to take care of myself. So I found myself in a place where my diet was horrible, I was not exercising at all, I had some really terrible habits that were not going to promote any growth for my body, I was on antidepressants, and I was also taking anti anxiety medicine. I could not remember things that were happening. I had a nephew who was born, I was there the whole time, and someone was asking me to retell the story days later and I could not remember the details. It was horrible. I knew it was because my brain was fogged up with medicine and junk and I knew I had to do something.
It was perfect timing in my life because I was making lots of other changes. So I really did a reset, a big detox with my body. I kind of did a cleanse that was un-researched and did not really know anything that I was doing. I just felt like I needed a change. I fasted for a week, I only drank water, I did not take my medicine, and it was horrible. I was very sick. As you can imagine.
Your body was in shock.
It was a big shock to my body. So then I realized I probably needed some help with this. I went to my chiropractor and started talking about making some changes, and over a six-month period I converted my diet to mostly plant based. I also started getting regular exercise. I started doing yoga every single day of my life. Just 10 minutes, five minutes some days, just whatever I could fit in. It was a huge struggle. I cannot tell you enough about the amount of dedication I had to for myself to make this happen. I have not put this much effort in my life into anything since. That is a devastating thing to say, but it took a lot to make these changes. But I will tell you, after the first two weeks of making diet changes and being supported with a plan, I noticed a lot of changes in my life. Oils did not come in till much later.
I was still suffering from panic. I had panic disorder. I could feel it growing and I could feel anxiety in my mind getting bigger and bigger like a snowball. So it may have started with one little thought like "hey, I am sure I did unplug the curling iron or flat iron." And then the thought would snowball into "oh my gosh, the fire department is probably at my house, and I know there was a towel next to the curling iron and that is catching on fire." Then the thought would be, "and then my neighbor's house…" you know. And it would be huge, and by the time I got that under control I would be sweating, I would have a migraine because it wreaked havoc on my body. And so as I started to make my changes, those things got better. Those things were farther apart, and a little bit more manageable.
Yoga really helped create a mindset that was more peaceful and realistic. And then, someone shared Young Living with me. I guess I had been on the train for about a year of really healthy living and really analyzing products that were coming into our house. It was for nonsense reasons that we brought oils into our house.
Then all of a sudden I found the panic build, and I had read that Peace & Calming was something that could help with panic disorder, panic attacks, is what I read. I thought to myself, this is an opportunity. Peace & Calming came in my original starter kit along with Valor which was an excellent oil that I used often daily, but I never used Peace & Calming in the day ever. It was always one that I just did at night because I just did not know, I was new, I was going by what it did to me, it helped me sleep. So I could feel the panic building and I could feel myself really having that aura of "you are about to have a panic attack" and you have things to do, you have got to fix this. So I grabbed Peace & Calming and I sat on the floor and I huffed the bottle and fell asleep right there on the floor in the middle of a moment that days before, could have lasted me a whole week of not sleeping and elevated my heart rate. It is hard to describe if you have never been in a panic situation because it is not just that panic attack that lasts like minutes, it is what your body has to go through in the end to recover from those minutes of extreme adrenaline pumping through your veins and it is a big deal, it is powerful.
So when I was about to relax to the point where I fell asleep on the floor I was blown away. I will honestly tell you, I have not had a panic situation. I have felt it happening, I have used my resources, and I have been able to really have that under control. Recently, and I am sure that it has a lot to do with world events, I have no idea, but I have felt the panic and the weight building and building. I have been able to come back to my resources. There were probably two whole years that I did not use Peace & Calming, because I did not need it any more. I had healed the places in my life that had caused the anxiety and it was not the oils that healed it. It was the management that I did for my diet, exercise, mindset, and personal development that I was doing, and the oils were helping me manage my emotions. Because,... aroma therapy works!
I find myself using Peace & Calming almost daily again, and I am okay with that, because it is working, it is doing its job. It is just a telling sign that there are other people that need to know about this. Because if I was to a place that I did not need it, and here I sit lathering myself in it so I can go to soccer practice with my kids, there are other moms that feel like me. We have to get this word out Christen, this is our job, to let people know!
Yes, thank you! I am sitting here cheering, because I love this story! I have so many messages from people asking "what do I do, because this is crippling me?" Just hearing your story will be a blessing to so many, so thank you so much! I get emotional too because I know what we are living in now, it is real, people are feeling the weight of everything right now. No matter what side of the spectrum you are on, it is weighing on you and that is the gravity of it. I really appreciate this story.
Melissa, I know everything feeds off of each other, your diet, mindset, low impact working out, everything goes together. Personal care products are so, so important to get the bad things out. Endocrine disruptors are in the products we buy, and we bring them into your home. They are made with not good ingredients, and some of them that say they are green are not actually green, they still have horrible ingredients.
What would you say was the hardest thing to implement as far as one of those changes?
Oh wow, what an excellent question! You know, I am honestly going to say, I have amazing will power, so when I make a decision about things I am usually pretty good about not turning around. So my diet changes were really simple for me, they were really easy. The idea that I had to exercise my body, every day, and finding the time to do that, and feeling so tired - and feeling so tired all the time, and still having to do something to help myself. It was easy to make a diet change, it was just a swap, I was still making food, it was still a transition of food. It was not that something had to be more or less. But the exercise that was really, and I will honestly say, it was the most impactful thing that I did. I started practicing yoga, and I know you are a yoga teacher, and you know the benefits and just to be able to quiet my mind, and move my body and exercise at the same time was amazing. And the results were really really amazing as well. Still to this day, I do not do it every single day any more, and I really should, but I do it enough that I still feel the benefits. And if you are not doing something for yourself that will be the hardest thing that you will add. Adding something to your already busy and already tired day, will not be easy but it will be worth it.
It does not have to be yoga, it could be going for a walk outside or whatever is best for that person. Walking is great, being outside is great, even moving in your living room. I like to workout in my living room and have a couple of options that I do. I have a trampoline when I need more cardio, and then I have my more slower low impact fitness classes as well.
Melissa, this story was amazing, and thank you so so much, I am grateful that you shared this with us.
Is there anything else you would like to add?
Yes, I just want to make sure that people heard the part of the story where I said "all I did was huff the bottle." I did not pour it on myself, I did not turn on the diffuser, I just opened the bottle and just breathed it in. I think that is so important that we understand that these oils are going to work for you if you just open the bottle. That is all you have to do. Get them in your hands, open the bottle, and do not be scared to breathe it in.
Thank you so much Melissa!
Thanks so much for having me.
Friends, thank you so much for listening and tuning in to hear Melissa's story. I just feel like that is such a powerful story.
I am going to leave you with Colossians 3:15 "Let the peace of Christ rule in your hearts, since as members of one body you were called to peace. And be thankful."
Products Featured on Today's Broadcast
Visit www.twelve-stones.net to place an order
Essential Oils
Conclusion
Hey Friends.
Thank you for tuning in to this resource from Twelve Stones Health and Wellness with Christen Hull. If you have an idea for an upcoming episode, send it my way, I would be happy to explore the topic. If you are interested in more information on becoming a member of Young Living and receiving the benefits of synthetic chemical free living in your home, please talk to the person who shared this podcast with you or, visit my website at www.twelve-stones.net. If you find this resource helpful, I encourage you to enjoy and share this podcast. Please do not alter the content in any way or charge for this resource.