Mar 30, 2020 03:42 PM Central
Christen Hull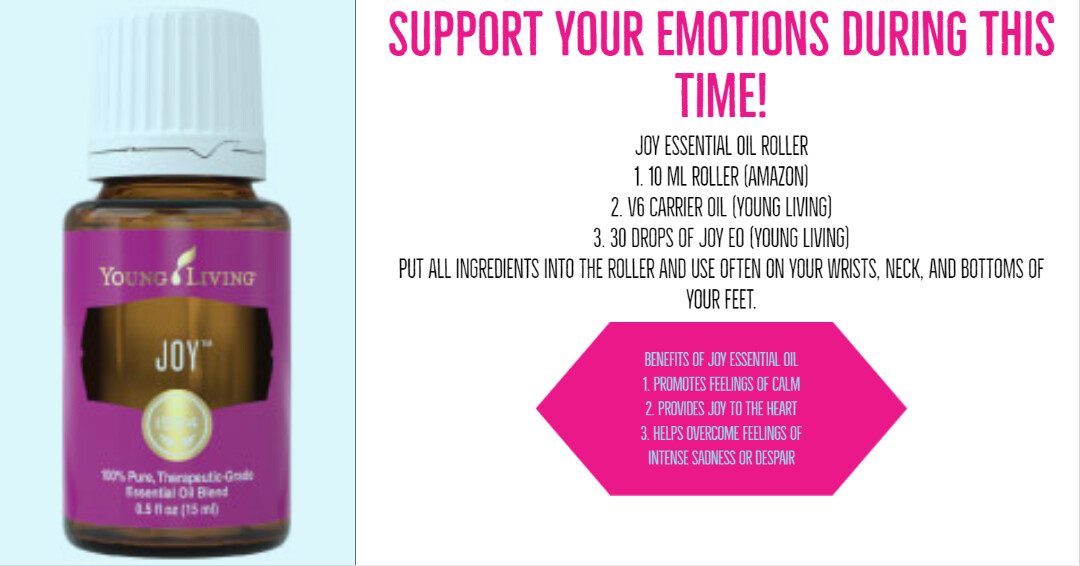 COVID-19 and Quarantine has been quite the experience. My friends, please know God has a plan in all of this and I'm trusting His plan. I want to encourage you to choose joy in amongst the uncertainty.
I don't know about you, but I am welcoming April 2020 with open arms. It seems March was a month I am pleased to put in the books.
The best things we can do at this point is continue to oil, diffuse, eat healthy, and use our supplements to support our health. I honestly have no fear for the virus. I do question how people act/react during times of crisis.
Please continue to support your emotions during this time, my friends.
My favorite is a Joy Roller...
10ml Roller Ball
30 Drops Joy EO
Fill will Avocado Oil
During times of struggle I like to remember the great words of Dr. Caroline Leaf who says,
"Thoughts are not just thoughts. They are the seeds you plant in your life; they are the reality you choose to embrace; they are the root of your every action and word. You, with your brilliant, creative mind, determine what you think, what you say, what you feel, and what you do. You do not live in a matrix. You are free to think and to be."
Choose to plant healthy seeds, my friends!
Lean into Romans 15:13 my friends...
"May the God of hope fill you with all joy and peace as you trust in Him, so that you may overflow with hope by the power of the Holy Spirit."